Death Valley Days - 2 Mp3 Downloads Available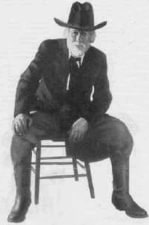 Death Valley Days was a long-running American radio and television anthology about true stories of the old American West, particularly the Death Valley area. It was created in 1930 by Ruth Woodman and ran on radio until 1945. It ran from 1952 to 1975 as a syndicated television show. The 558 television stories, which had different actors, were introduced by a host. The longest-running was "The Old Ranger" from 1952-1965, played by Stanley Andrews when the series was produced by McGowan Productions, producer of the Sky King television series. Filmaster Productions Incorporated who produced the first several seasons of Gunsmoke for CBS Television took over production of the series in the mid 1960s.

The hosts following were actors Ronald Reagan, Robert Taylor, John Payne, Dale Robertson, and Merle Haggard. During his time as host, Reagan also frequently appeared in the program as a performer. It has been rerun under other names and with other hosts, since the hosting segment at the beginning and the end could be easily reshot with another performer with no effect on the story. Alternate hosts and titles have included Frontier Adventure (Dale Robertson), The Pioneers (Will Rogers, Jr.), Trails West (Ray Milland), Western Star Theatre (Rory Calhoun) and Call of the West (John Payne). The last title was also often applied to the series' memorable, haunting theme music.