Authors' Playhouse - 17 Mp3 Downloads Available
Authors' Playhouse was an anthology radio drama series, created by Wynn Wright, that aired on the NBC Blue Network from March 5, 1941 until October 1941. It then moved to the NBC Red Network where it was heard until June 4, 1945. Philip Morris was the sponsor in 1942-43.

The series featured adaptations of stories by famous authors, such as "Mr. Mergenthwirker's Lobbies" by Nelson Bond, "The Snow Goose" by Paul Gallico, "The Monkey's Paw" by W.W. Jacobs, "The Piano" by William Saroyan and "The Secret Life of Walter Mitty" by James Thurber.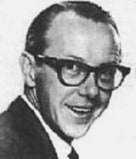 Cast members included Curley Bradley, John Hodiak, Marvin Miller, Nelson Olmsted, Fern Persons, Olan Soule and Les Tremayne.

Orchestra conductors for the program were Joseph Gallicchio, Rex Maupin and Roy Shield. Directors included Norman Felton, Homer Heck and Fred Weihe.
Available Episodes
| Episode Title | Broadcast Date | File Size |
| --- | --- | --- |
| Cry of the Hunted | Sep 22, 1944 | 6.92 MB |
| Southern Exposure | Sep 15, 1944 | 6.62 MB |
| Womans Work | Aug 18, 1944 | 6.71 MB |
| The Old Gordon Place | Aug 11, 1944 | 6.65 MB |
| Minstrels of the Mist | Aug 04, 1944 | 6.61 MB |
| A Miracle in the Rain | Jul 29, 1944 | 6.61 MB |
| Twoof a Kind | Jul 28, 1944 | 6.44 MB |
| The Man Who Woke Up Famous | Jul 15, 1944 | 6.66 MB |
| The Mysterious Stranger | Jul 14, 1944 | 6.41 MB |
| The Kracken | Jul 08, 1944 | 6.67 MB |
| Command Performance | Jun 16, 1944 | 6.64 MB |
| A Promise to Mark | Oct 13, 1943 | 6.47 MB |
| Dan Peters and Casey Jones | Apr 21, 1943 | 6.76 MB |
| At Midnight on the 31st of March | Mar 31, 1943 | 6.69 MB |
| Off Tokyo Bay | Jan 06, 1943 | 6.55 MB |
| Flight to Aras | Oct 05, 1942 | 6.37 MB |
| Sam Smalls Better Half | Aug 16, 1942 | 6.31 MB |