The Adventures of Maisie - 22 Mp3 Downloads Available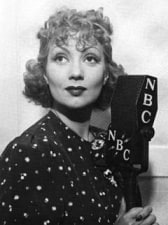 The Adventures of Maisie (aka Maisie) was a radio comedy series starring Ann Sothern as Brooklyn secretary Maisie Revere, a spin-off of Sothern's successful 1939-1947 Maisie movie series.

Sponsored by Eversharp, the first series ran on CBS from July 5, 1945 to March 28, 1947, airing on Thursdays at 8:30pm during the first two months, then moving to Wednesdays at 9:30pm (1945-46), then Fridays at 10:30pm (1946-47). The supporting cast included Hy Averback, Arthur Q. Bryan, Hans Conried, Virginia Gregg, Peter Leeds, Johnny McGovern and Sidney Miller. John Easton was the announcer, Harry Zimmerman and Albert Sack supplied the music, and John L. Greene was the producer. Tony Sanford directed scripts by Samuel Taylor and others.

In 1952 the series was heard on Mutual from January 11 to December 26, and it was syndicated from 1949 to 1952 with Pat McGeehan as Eddie Jordan. Bea Benaderet and Elvira Allman portrayed Mrs. Kennedy. The supporting cast included Averback, Conreid, Leeds, McGovern, Lurene Tuttle, Ben Wright, Sandra Gould and Jeffrey Silver. Harry Zimmerman led the orchestra with John Easton and Jack McCoy announcing.

The show popularized the 1940s catch phrase, "Likewise, I'm sure."
Available Episodes
| Episode Title | Broadcast Date | File Size |
| --- | --- | --- |
| The Money Sitter | | 6.31 MB |
| The Duel | | 6.49 MB |
| The Dude Ranch | | 6.44 MB |
| The Census and the Crooks | | 6.38 MB |
| Mrs Hargraves Banquet | | 6.51 MB |
| Maisie's Birthday Present | | 6.36 MB |
| A Vacation for Mrs Hammerslogger | | 6.42 MB |
| Running for Mayor | Nov 29, 1951 | 6.44 MB |
| Engagement to Harry Adams | Oct 11, 1951 | 6.40 MB |
| The Murderous Poet | Oct 04, 1951 | 6.43 MB |
| Quackenbush s Universal Elixar | May 10, 1951 | 6.43 MB |
| Nick the Gambler | Apr 05, 1951 | 6.41 MB |
| Don't Be Stupid, Write Cupid | Mar 29, 1951 | 6.45 MB |
| Morton's Dreams | Mar 08, 1951 | 6.39 MB |
| Tagalong Cassidy | Sep 28, 1950 | 6.57 MB |
| Barber Shop on a Horse | Mar 09, 1950 | 6.55 MB |
| Maisie Plays Cupid | Mar 02, 1950 | 6.45 MB |
| Foot In Mouth Disease | Feb 23, 1950 | 6.56 MB |
| The Green Suit Bank Job | Feb 16, 1950 | 6.54 MB |
| The Outmoded Laws | Feb 09, 1950 | 6.47 MB |
| The Room Clerk | Feb 02, 1950 | 6.48 MB |
| Clothes Make The Woman | Jan 19, 1950 | 6.51 MB |